A private membership community
---
Get What You Need to Write and Publish Your Book
This community, which meets M-F at 10 am PT online, is for authors who want encouragement and support.
No level of skill or experience is required. You may attend the sessions as often as you'd like.
---
WE WILL OPEN AGAIN FOR MEMBERSHIP IN THE SUMMER OF 2023
$60 A MONTH! CANCEL AT ANY TIME!
Join the waitlist: email [email protected] with the subject line INNER CIRCLE WAITLIST
Featured on
Good Morning America!
Some of the books that have been written in the Inner Circle include...
What does membership include?
Daily weekday hour-long writing sessions led by writing coach and author Tim Gager
Monthly sessions with

NY Times

bestselling author Anna David where she will answer questions
A supportive group of peers working towards the same goals
Opportunities to workshop your writing
Accountability and support
Exposure to bestselling authors
Opportunities to be a bestselling author
What do members have to say?
Jenna Tighe
"It is such a joy and honor to be able to support other writers through their process. I also really love and cherish the relationships that I have with the other writers. I have only met two of them in person, but I feel a deep connection with even the ones that I know only from Zoom, and I am forever grateful for these friendships! Building relationships with other people is such a huge part of this process because writing can be such a lonely journey, and these relationships have been so incredibly important. The group has also been extremely motivating for me as a newcomer to writing."
Leianne Messina
"I love the vulnerability, camaraderie and accountability. Our stories and books are so different but come from the same place of wanting to share our stories with the hopes of helping others. I haven't met anyone involved whose story is being written with selfish ambition."
Barbara Legere
"When I joined in late 2020, my desire to write was 10 times stronger than my confidence. It didn't take long to feel at home. I have learned SO MUCH and I believe in my writing skills for the first time ever. I've also learned a lot about marketing. Whenever I felt stuck, I have a group of people who genuinely care about me and my book who have encouraged me with wisdom and humor! When my book came out, everyone in the group gave me a review on Amazon. On a personal level, we have laughed and cried together, and I consider each of them a special friend in my life."
Margie Allman
"I've participated in a number of writing groups and never felt like they were 'safe spaces' for my particular life story until the IC. Some members have been so supportive that their encouragement keeps me going when I wonder if I can even get it done."
Jeff Kober
"Anna's approach, enthusiastic support and presence in our meetings has allowed me to accomplish more in the past few months than I ever have before. She makes space for us to write each day toward our goals. I can't recommend it highly enough."
Kimberly Nilsson
"For me, this writing group is like a meeting of friends who dare to hang their laundry for others to see and in the process find sunshine, peace and fresh air. It's so uplifting and inspiring with incredibly caring leadership, professionalism and direct helpfulness."
Chris Joseph
"When the pandemic afforded me more time, I joined this group & was immediately inspired not only be the teachings, but also by the honesty, authentic and clarity of the members. I finished writing a book that will be published this year."
Lisa Harris
"I joined Inner Circle in March and it's been life changing. It's helped me establish and maintain a discipline around my work that had been hard to achieve with consistency on my own. In the short time I've worked with the group, I completed a comprehensive edit of my manuscript that I had been trying to finish for nearly a year. It's truly a magical thing."
Jeanne Foote
"The support provided is impactful and fun while also making us all better writers. It's the ideal hub for aspiring writers, providing professional writing support and accountability to what feels like a family of like-minded cool cats who have a story bursting to come out. There is absolutely no place I'd rather be from Monday to Friday."
Beth Robinson
"We started as a group of writers in various stages of memoirs & other writing projects. Over the months we've written together daily, a beautiful dynamic has evolved. My writing & joy in doing it have grown through discussion & connection with this group of people, friends, comrades—all with unique stories and unique perspectives."
Korey Pollard
"The Inner Circle daily sessions have broken my fears around writing and connected me with so many gifted, supportive and inspirational writers. The opportunity to workshop my work and learn a template for telling my story is cultivating unspeakable confidence to venture into other online literary groups and share my work."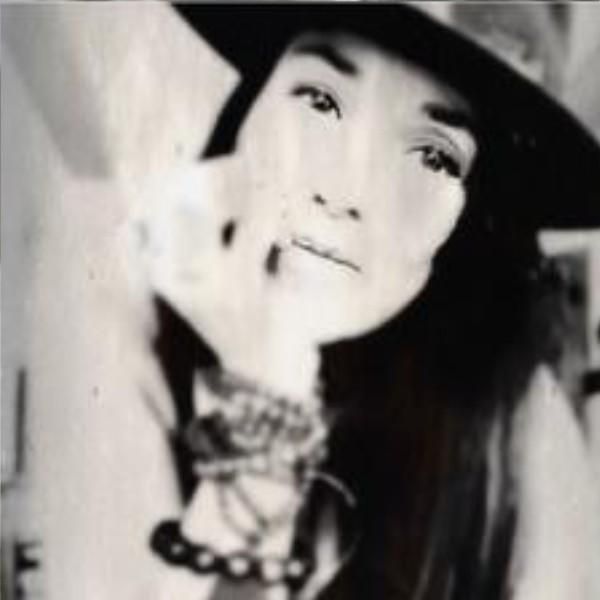 Catherine Just
"I've had the idea to write a book for many MANY years and I now having a daily writing practice I look forward to showing up for. This group is the only place that's helped me write. Anna David knows her stuff and I lean in to learn from her. Nothing gets in the way of my writing time because this group makes it easier to show up to the blank page and to face myself in ways I never have before."
John Ferreira
"This group has been a life saver for me during a time of so much uncertainty and isolation. It's allowed daily connection and new friendships outside this writing group to form. And our host is absolutely amazing at running this for all of us. Oh, and did I mention all the bonus materials we get and how nice it is not to write alone? Join us, you'll be greeted with open arms!"
Stacy Newton
"Without this guidance, I would have never finished my memoir. Having a safe and positive place where we can read other's writing and give feedback is golden. This is such a safe and honest group; I am grateful to be part of this group of talented writers who are supportive of one another."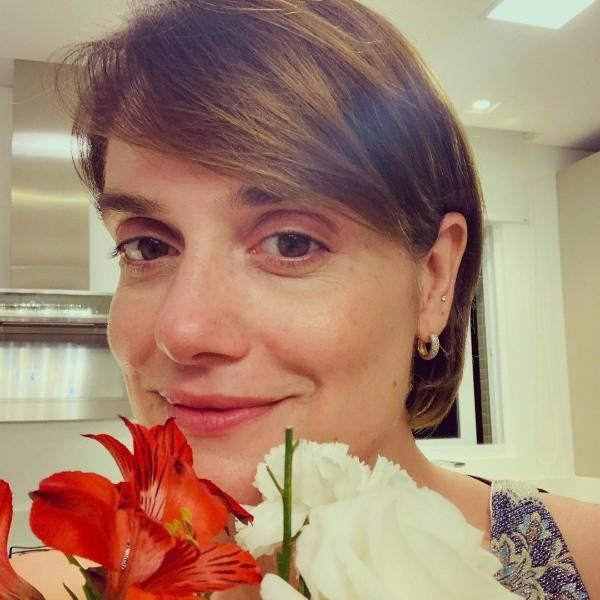 Suelen Romani
"I am so grateful for this group. I've always wanted to write but I didn't have the discipline. The group gave me purpose during the pandemic and also kept me coming back, and now I feel I am shaping my story day by day. The group as well as Anna's tools and teachings gave me a new perspective not only in my writing skills but also in my life."
Who started the Inner Circle?
Anna David is the New York Times bestselling author of seven books. She's been published in the New York Times, Time and LA Times, among many others, and has appeared repeatedly on Today, The Talk and The CBS Morning Show, among many other programs. She's been a featured speaker at three different TedX events and her company, Legacy Launch Pad, helps people write and publish books. Through publishing, coaching and teaching, she's helped hundreds of authors.
Who facilitates the Inner Circle?
Timothy Gager has published 17 books of fiction and poetry. Joe the Salamander, his third novel, is set for release in spring, 2022. His previous book, 2020 Poems, reached number one in five different Amazon categories.
Timothy hosted the successful Dire Literary Series in Cambridge, Massachusetts from 2001 to 2018, and as a weekly virtual series starting in 2020. Timothy has had over 1000 works of fiction and poetry published, 17 of which have been nominated for the Pushcart Prize. His work has also been nominated for a Massachusetts Book Award, The Best of the Web and The Best Small Fictions Anthology and has been read on National Public Radio.
I'm not working on a memoir. Does it make sense for me to join?
Would I be joining a group that already exists?
When will my writing be workshopped?
I can't log on every weekday at 10 am PST! Should I still join?
I'm not a professional writer. Can I still join?