WHY CHOOSE US?
What Can A Book From Us Do For You?
GET INSTANT CREDIBILITY
Become the preferred authority in your industry so your competitors become an afterthought.
Open more doors
Get on more stages, podcasts and TV shows while attracting more clients, media and event producers.
Build your legacy
Record your knowledge and expertise so that it lasts forever, growing your business in the process.
Become a rock star
Achieve a high level of recognition within your industry and gain the respect you deserve.
OUR EXPERTISE
You Deserve To Be A Rock Star.
Are you ready to take your experience and expertise to new heights? Imagine doing TEDx talks, book signings, guest appearances on TV shows and getting paid as a speaker. With a legacy-leaving book, you attract more clients, expand your reach and become the go-to authority in your industry. You can also have the satisfaction of seeing your legacy grow and make a lasting impact on the world. It's time to make your dream a reality.
Our team of supercharged ghostwriters, editors, designers and publishers will work with you at every step to make sure that your story is captured and presented in the most compelling and impactful way.
We'll deliver a book that's indistinguishable from a traditionally published New York Times bestselling book. With our expertise and support, you'll have everything you need.
Whether you're a CEO, founder or thought leader, our all-in-one publishing packages offer you the full A-list celebrity experience. Let us help you tell your story and build your legacy.
QUALITY & RELIABILITY
The Legacy Launch Pad Experience
Publishing a book can be a daunting task, and many business owners try to go it alone or end up working with a company new to the publishing industry. While self-publishing can seem like an easy solution, it often comes with hidden costs and a lack of support that leads to frustration and disappointment. And we often hear of publishing companies that promise the world but fail to deliver, leaving authors with subpar books and a sense of regret.
Our decades of experience and unwavering commitment to your success drives everything we do, and that's why we're focused on creating the best experience at each stage of the process.
Writing: We'll capture your voice and message and deliver it in a way that educates and inspires your audience.
Editing: We'll ensure your book is polished, professional and a fascinating read for your audience.
Designing: We'll take care of every aspect of the design process, creating a book that's not only visually stunning but also indistinguishable from those produced by major publishing houses.
Publishing: We'll handle every step of the publishing process, ensuring that your book is brought to market in the most effective way possible.
Get Started
OUR COMMUNITY
Join our Other Powerful Author-ities
You deserve to feel like a rock star with a book that showcases your expertise and makes an impact. Get an idea of what's possible when you create and publish a book using our Authority Building Formula.
WOULD YOU LIKE TO
Add

multiple zeros

to your annual bottom line?
LIKE GENE MORAN
WOULD YOU LIKE TO
Sell the

movie rights

to your book?
LIKE COURTNEY FRIEL
WOULD YOU LIKE TO
Nab

6-figure spokesperson deals

the week the book releases?
LIKE DARREN PRINCE
WOULD YOU LIKE TO
KNOW your experiences have

helped other people?
LIKE EVERY ONE OF OUR AUTHORS
Where Our clients have been featured:
BUILD YOUR LEGACY. LEAVE YOUR MARK.
Your Flight Plan To Success
Step 1
Complete your application
If you have an interesting story and a successful business that makes an impact, we're a perfect fit.
Step 2
Capture your story
Work together with our publishing team like peanut butter and jelly to create the book you've always dreamed of.
Step 3
BLAST OFF TO SUCCESS
Launch yourself to new heights asa respected authority and the go-to rock star in your field.
VOICES OF IMPACT
Our Clients Share Their Success Stories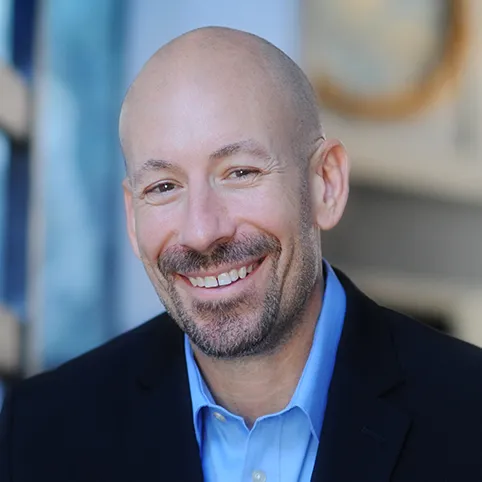 "I now have an ideal calling card."
"Using emails and posts I had already written, the Legacy Launch Pad team crafted a full-length manuscript, quickly delivering to me an amazing book with a beautiful cover, layout and message. I literally 'wrote' a book without having to write a new word and now I have an ideal calling card that perfectly encompasses all my most important beliefs."
Joe Polish
Founder, Genius Network
"Exceptional."
"I'm very doubtful that any other publisher would have had that same process outlined in such an exceptional way. They really supported us, encouraged us, let us know what things meant and what the different steps and stages were. This was such a new experience for us, so feeling encouraged, supported and educated was so important.. I'm really just enjoying the adventure and seeing where we go next!"
Dr. Emily Bashah
Clinical and Forensic Psychologist
"They were collaborative and there for me at every step."
"I'd been working on my book with another company and felt extremely frustrated by the lack of progress. My business partner connected me to Legacy Launch Pad and suddenly, we were off and running. The editorial team helped me to crystallize my ideas and writing style, and I loved the cover, launch and everything else they did. They were collaborative and there for me at every step. Since the launch, my book has become a Wall Street Journal and USA Today bestseller and brought my Certified Certainty Advisor program new attention. I'm already planning the next book with them."
Dan Nicholson
Founder, Nth Degree Accounting and Certified Certainty Advisor
WORK WITH US
Boosters & Perks That Will Accelerate Your Success
BECOME A Best-SELLING AUTHOR
ATTRACT MORE CLIENTS & CLOSE MORE DEALS
turn your book into dollars
Get your book in up to 40,000 online bookstores & libraries
Promote your book to A million+ people a week
Have a press release about your book sent to 6,000+ media outlets
BECOME A RECOGNIZED EXPERT IN YOUR FIELD
GET MORE EXPOSURE AND OPEN MORE DOORS
Become a rock star
Where Will Your Book Take You?
Have your friends, family, and clients celebrate as you rocket to new heights of success and become a rock star in your industry, all while leaving a lasting legacy for generations to come.
check out our podcast
Subscribe and stay updated on our latest episodes and newsletters.